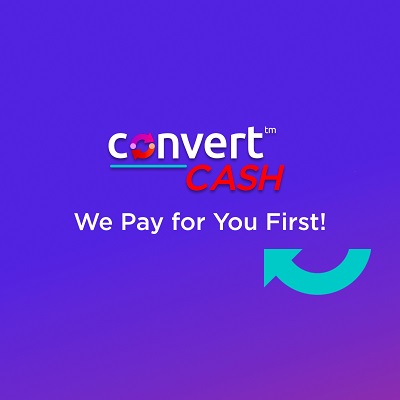 convertCASH – The "Uber for Fintech" – continues to rollout across new countries
Fintech platform convertCash has continued its fast-paced expansion programme across several countries as more people sign-up for the service validating the platform's game-changing approach to monthly repayments.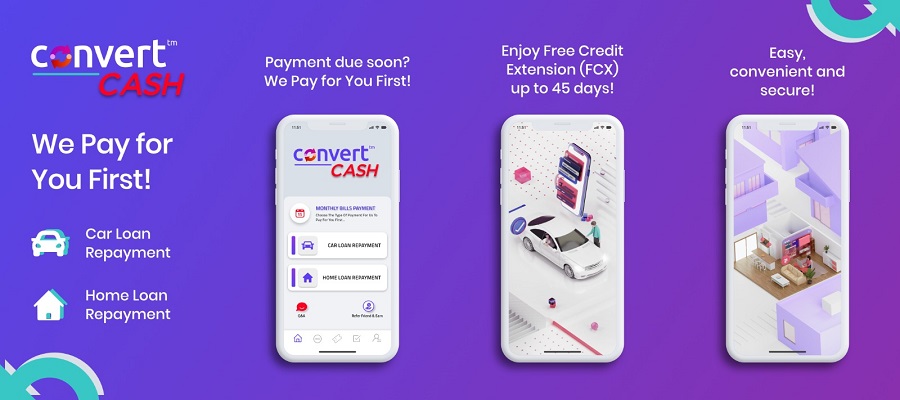 convertCASH helps users to gain free credit extension up to 45 days without any interest on their monthly personal and business repayments. It aims to help those with cash flow issues by handling their monthly fixed repayments such as car, home instalment, business payment, rental, supplier invoices, employee salary, and education fees.
The platform, dubbed 'Uber of Fintech', saw a significant uptake across Malaysia when it first launched in Oct 2020 and has quickened its global rollout to meet massive and rising demand across Thailand and Singapore.
Anubhav Dutt, Co-Founder of convertCASH-Australia has today announced the launch of the service in Australia reconfirming their target of 200 million registered users globally within 5-7 years.
Announcing the launch of the service in Australia, Anubhav said, "convertCASH rethinks the way your monthly bills payments are made, adding additional value on top of these repayments" and more importantly he highlighted "all this , even if people do not have sufficient cash in the bank to settle them".
Anubhav added that traditionally if an individual does not have enough cash for that month to settle their Personal / Business Expense's Monthly Fixed Bills, they end up borrowing money from friends or family but with convertCASH, the customer does not need to apply for any loan or borrowing from anyone. They just need to fill in the details of the recipient in the convertCASH App and their bills payment will be settle within 1 or 2 working days.
"No application needed, No loan, No borrowing," enthused Anubhav.
Due to the Covid-19 pandemic, many are looking to stretch their cash reserves and convertCASH's innovative platform is helping its users to do exactly that.  convertCASH through its unique repayment extension service wants to ease the fixed bill repayment burden across more countries in the ASEAN region and is moving forward with plans to launch in Taiwan and Hong Kong by December 2021.
"We have been amazed at the rapidly growing popularity of the service, and that's why we have decided to quicken our rollout so more people in different regions can benefit from it. People have caught on to what convertCASH is about and are signing up to be part of the revolution," said Anubhav.
With convertCASH, users do not need to apply for a loan or borrow from anyone. With the platform's instant approval and zero-risk approach, users can seamlessly initiate payment within minutes, all from the convertCASH mobile app. The user fills in a recipient's details on the app and convertCASH settles their repayments within 1-2 working days.
In just 3 simple steps users can start using convertCASH.
Step 1: Download the App.
Step 2: Register with the users' email and mobile phone.
Step 3: Start utilizing convertCASH "We pay for you first" features.
Using convertCASH gives the users peace of mind and takes the stress out of having to meet those monthly fixed repayments and with the convertCASH App users can make payments on the go – wherever and whenever.
Users seamlessly initiate payment within minutes all from one convertCASH, Mobile App. With the platform's instant approval and zero-risk approach, they can enjoy free credit extension to help ease their fixed monthly financial burdens.
The app is available on IOS and Android.
For more information about convertCASH: www.convert-cash.com/au