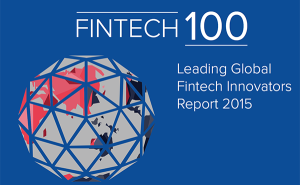 Congratulations Fintech 100
The financial services industry is facing a wave of digital disruption that is starting to reshape the sector. The Fintech 100 celebrates the top companies this bold new space: the 50 leading established players creating change within financial services, and 50 of the emerging fintech stars of tomorrow.

The Fintech 100 offers an in-depth view of the most exciting startups and organisations taking advantage of technology to revolutionise the industry. The report is a collaborative effort between H2 Ventures and KPMG.

Click below to see the entire list.
Source: Fintech 100