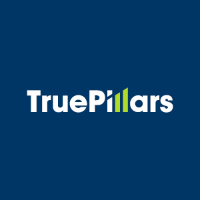 Fairness and transparency are at the heart of what they do. They are values-driven and they're here to build long-term relationships.
When they set out to build TruePillars, they wanted to build something that was unique and had the chance to make a lasting, positive impact on the Australian financial landscape.
TruePillars believe they have achieved their objectives and they've done it by holding true to their values. Their profits do not increase by charging businesses higher interest rates and never will do. They have created an auction system that helps businesses achieve a better interest rate whilst putting investors in control of the rates of return they expect to receive. Their fully compliant legal structure imposes no restrictions on who can invest.
Their people have broad experience across finance and technology and come from a range of different backgrounds, but they are all bound by one common ideology: that they are here to succeed by doing things the right way.