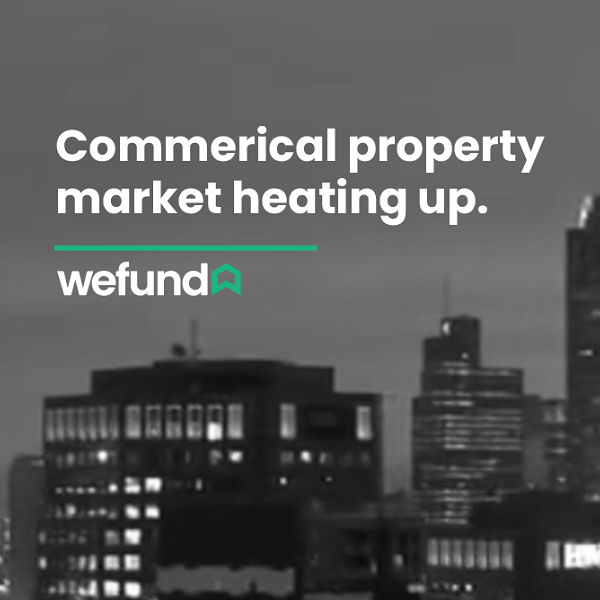 Commercial property market heating up in New Zealand
The heat is being taken out of the residential market and put back into commercial property as we enter a post-covid adjustment period.
House prices across New Zealand have been on a downward trend for the past few months, while the Official Cash Rate is on the rise. We have seen prices fall by 2.3% in the last quarter which is the largest drop since 2009, just after the GFC. This follows a substantial housing boom and record low interest rates that are now starting to correct back to what they were pre-pandemic, and possibly even pre-GFC.
The recent increase of New Zealand's OCR to 2.5% to attempt to combat rising inflation of 7.3% is set to have a large impact on homeowners and buyers, as people start becoming more careful with where they put their money. The same can be said for Funders who are looking to mitigate risk by varying their portfolios and are increasingly adjusting their appetite for commercial property transactions.
The past couple of years have been all about the residential market, however we are now seeing some Funders with a loan book stacked with residential security and loans, all in a downward trending market. Consents are still being issued for new residential developments, however, supply issues, high interest rates, increasing costs and slowing down of sales activity, raises questions as to how many of these will actually convert into a completed product. Some regions in New Zealand are still holding up well, but many others are seeing a decline in Residential Development activity.
While Lenders may see the current crop of residential developments complete and loans begin to be repaid, in the immediate term they are looking to diversify their loan book. Now they are on the hunt for Commercial Property Equity Releases and Commercial Development Transactions.
Commercial property can bring in higher net returns, and more preferential structured terms to suit the asset class for Funders. The commercial property market has been relatively flat and steady over the past couple of years which makes diversifying their loan book into the commercial sector of the property market an attractive prospect.
Wefund specialises in providing tailored finance solutions for Commercial Property transactions. From Equity Releases, Refinances, Purchases and Commercial Development Funding, with the help of technology and data, they can find the right Lender for you. Wefund's expert team negotiates the best rates in the market and presents you with a detailed overview of all your funding options.
If you're looking for Commercial Property Funding, get in touch with the Wefund team today to tell them about your project and find out how they can provide the most suitable finance solution for you.