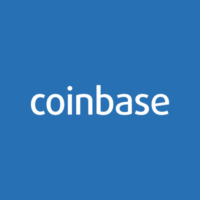 Coinbase seeks to raise $1 Bln to expand and go beyond Bitcoin
Demand for Bitcoin has once again gone up with the price of the digital currency continuing to hit all-time highs. Cryptocurrency exchange company Coinbase has been growing strong along with this demand in order to make more improvements and gain more transactions on their end.

Coinbase has recently been in discussions with potential investors, according to Reuters. The company is looking to raise a total of $1 bln for their next funding.

While Coinbase, according to its blog, has grown four times since January 2017, its co-founder and CEO Brian Armstrong is looking to expand and cater beyond Bitcoin.

The growing demand comes from the increase in new cryptocurrency exchange startups that utilize the technology, such as Coinbase. With these new companies and ICOs, many investors, including the smaller ones, are flocking toward this new digital investment medium.

Coinbase stated that it was already able to raise a total of $75 mln from the financial sector through entities like the New York Stock Exchange and several banks. However, they are still targeting more funds for the improvement of their services.

Recently, Coinbase has also received a transmitter license from the New York Department of Financial Services.
To read more, please click on the link below…
Source: Coinbase Seeks to Raise $1 Bln To Expand and Go Beyond Bitcoin – The CoinTelegraph