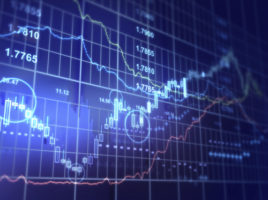 China leads the way in FinTech investments
China has emerged as a leading FinTech (financial technology) hub in terms of capital investment, which was estimated to be worth £6.5 billion (US$8.1 billion) in 2016, more than triple the £2.05 billion in 2015.

"The significant growth and magnitude of FinTech investment into China is underpinned by robust access to capital, both through public and private sources of funding", accounting firm Ernst & Young claimed in a UK government-sponsored report entitled China and UK FinTech: Unlocking Opportunity.

Over the last few years, FinTech investment in China has seen strong support from the PRC government, with more than 750 government-led funds investing in the sector, in addition to £4.3 billion in government grants, tax breaks and subsidised technology parks pledged for start-ups by the Chinese Premier.

The private sector has also received strong support, especially for early-stage and growth investments, with the active IPO market allowing Chinese FinTech companies to complete more IPOs than leading US and UK exchanges in the past ten years.

According to the report, the Chinese FinTech sector is particularly strong in payments and alternative finance, with over 358 million consumers using mobile payments and online lending totalling £98.7 billion in 2015.

The provision of FinTech solutions across a variety of sub-sectors in China are mainly dominated by a handful of tech giants, including e-commerce giant Alibaba Group's affiliate Ant Financial, leading social network Tencent, search engine Baidu and e-commerce platform JD at the moment. These firms have the advantage of leveraging on their large customer bases and low acquisition costs to develop solutions across most financial service sub-sectors.

"Given the depth of FinTech innovation and its strong capabilities, there are several opportunities for cross-border expansion and investment opportunities between China and the UK", it said in the report.
To read more, please click on the link below…
Source: China leads the way in FinTech investments – Asia Asset Management – The Journal of Investments & Pensions