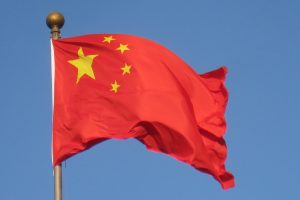 China launches $1.5bn fintech fund
A consortium of Chinese state-owned companies and private enterprises has created a $1.44 billion investment fund dedicated to fintech mergers and acquisitions.

The fund, Asia FinTech Merger and Acquisition Fund of Funds, is led by Hong Kong-listed Credit China FinTech Holdings along with a number of other Chinese companies such as Shanghai Xinhua Distribution Group, China Huarong International and eight other corporate partners.

Investments will focus on fintech fields such as big data, artificial intelligence, mobile payments, supply chain financing, and blockchain technology.

The investment fund is another signal of China's growing status in the global fintech market. According to estimates from Credit China FinTech, China's investment in fintech ventures grew by $8.8bn between July 2015 and June 2016, more than doubling from 2010.

Meanwhile a report released by DBS and consultant EY ranked China as the number one fintech destination, overtaking London, New York and Silicon Valley.

The fund launch also follows the launch of a similar but larger fintech fund in October 2016, the Zhongguancun Fund of Fund, which was worth $4.31bn.
To read more please click on the link below…
Source: China launches $1.5bn fintech fund – Finextra.com