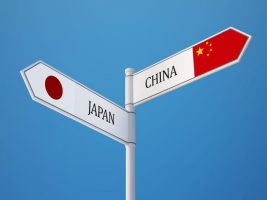 China & Japan lead Asian interest in FinTech
Asia is continuing to demonstrate its commitment to FinTech and is helping to fuel global investment in the sector, according to a report from Accenture.

In 2016, the amount of venture capital funding increased 10 percent to $23.2 billion, which was largely assisted by investments in China and Japan, reports Fortune. Over the last year, China's FinTech investment is reported to have more than tripled to $10 billion from 55 deals.

Japan has also been flexing its FinTech muscles. Over the last twelve months, FinTech investment increased to $154 million from 14 deals. This is compared to the $65 million from the previous year.

China's Increase in FinTech

FinTech has been buoyed in Asia due in part to major investments. One in particular was China's Ant Financial Services Group, which raised $4.5 billion during a fundraising round.

Hong Kong-based industry investment firm, Credit China Fintech Holdings Ltd. also announced that it was entering a $30 million agreement with bitcoin and blockchain industry giant BitFury. It's thought that this agreement will boost investment in BitFury shares as the two companies focus on the Chinese financial technology market.

Slow Start in Japan

Unlike China, though, Japan's FinTech has been experiencing a slow take off, despite a relative improvement in investments from previous years. This is thought to be down to a strong bank-centric culture.

And yet, with a stagnant economy in Japan, the nation is making efforts to improve its position in the world.

To aid this, the Bank of Japan launched a blockchain test drive at the end of last year to gather more insight into how the technology works. According to governor Haruhiko Kuroda, the new technology could bring significant change and impact to the financial industry.

Of course, with a country that has a tainted past, regarding the collapse Mt. Gox bitcoin exchange in 2014, Japan became one of the first to regulate digital currency exchanges. This move was seen to provide investors with the necessary boost to invest in the country.

This can be witnessed through the fact that Japan's three megabanks have all invested in Japan's biggest bitcoin exchange, bitFlyer. This is less than a year after the Tokyo-based exchange raised $27 million in a funding round.
To read more, please click on the link below…
Source: China & Japan Lead Asian Interest in FinTech – CryptoCoinsNews