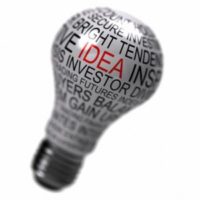 Celebrate innovation that puts the customer in charge
It's no secret that the word innovation is in vogue.

It's not just that it's one of our prime minister's favourite words, it's a trend across the English-speaking world.

Use of the word has grown steadily since 1943, according to Google's database of books published from 1800 to 2008. It was used almost twice as much in 2008 as 1969, the year humans first landed on the moon, and it's a dead cert the past eight years have been no different.

But using "innovation" as a mantra doesn't make you more innovative. Many people feel that it's become, or becoming, a meaningless catchphrase.

It's time to reclaim it. It's a good word and it does have a meaning.

The dictionary defines innovation as the process of introducing something new. So it's not change that happens to us, and it's not change that we stumble on by accident, it's change that we deliberately create.

The exciting thing about the current wave of innovation in financial services is that it's all about giving greater control to the customer.

For example, last week I heard about a new company called Uno, which gives consumers access to the software used by mortgage brokers.

This means you're not looking at the advertised rates you can find on a comparison site, but at true industry rates that take your individual circumstances into account. The more information you enter, the more exact the pricing will be.

I don't necessarily believe you'll get a better deal than you would with a good mortgage broker, but it beats trying to do all the research yourself or using a fair-to-middling mortgage broker. There are plenty who reflexively place people with the big banks because that's what they've always done.

The tool's transparency may also help restore trust. You can be confident you're not getting a recommendation tainted by commissions because if there's a better deal, you'll be able to see it. Uno as a business is funded by commissions, but its expert advisers are on salary and don't get sales incentives.

Peer-to-peer (P2P) lending is another example of innovation that empowers the consumer. The rewards for investors are balanced by risk, but it's all upside for consumers who need a loan.

The fact is credit cards and personal loans are ridiculously profitable for the banks. Unsecured consumer lending is 3 per cent of all loans by dollar value, but 7 per cent of profit and 11 per cent of risk-adjusted profit, according to JP Morgan and P2P lender MoneyPlace. Consumer finance profit margins are 10 times higher than for mortgages.

With a bank, you're either approved for credit and get the same high rate as everyone else, or computer says no and you don't get one at all. Make too many applications and you'll nuke your credit rating.

But P2P lending platforms, including Ratesetter, MoneyPlace and SocietyOne, offer risk-based pricing. This means people who are a good credit risk get a better deal on their loan, in much the same way that good drivers get cheaper car insurance.

The differential is vast – interest rates are about 20 per cent for a credit card about 15 per cent for a personal loan, and more like 8 or 9 per cent for a P2P loan if you're a good credit risk. Of course you still need to read the fine print – check whether you can pay the loan off early, for example.
To read more please click on the link below…
Source: Celebrate innovation that puts the customer in charge – Sydney Morning Herald