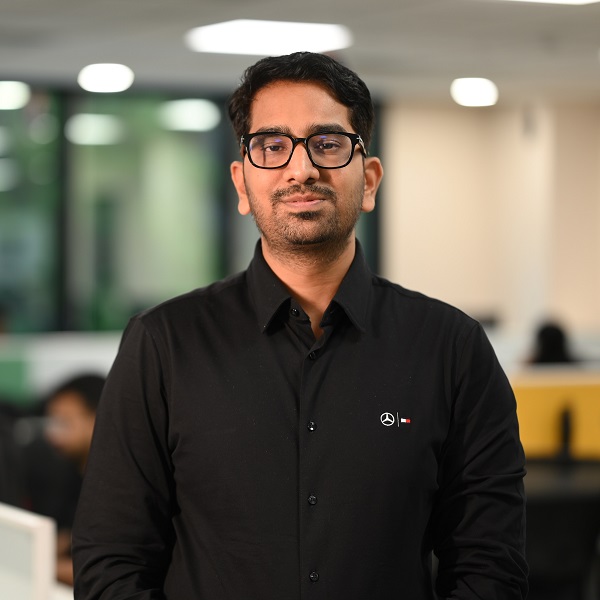 Cashfree Payments launches 'Vendor Payments' to empower businesses to streamline purchase-to-pay cycle
Cashfree Payments, India's leading payments and API banking solutions company, has launched 'Vendor Payments', a comprehensive platform that empowers businesses to streamline and manage their purchase-to-pay cycle, improving efficiency and reducing processing time. 'Vendor Payments' simplifies not only vendor payments, but other account payables including utility bill payments, other business expenses and due taxes.
'Vendor Payments' enables users to effortlessly upload invoices received from suppliers and other account payables by either manually entering the details or importing them from accounting tools. The solution also supports bulk invoice uploads, enabling businesses to process multiple invoices simultaneously for improved efficiency. Similarly, businesses will have the flexibility to add beneficiary details for payments and easily input invoice details. Once the invoices details are updated, businesses can initiate single or bulk payouts for the unpaid invoices.
'Vendor Payments' supports various payment modes, including Immediate Payment Service (IMPS), National Electronic Funds Transfer (NEFT), Interbank Funds Transfer (IFT), and Unified Payments Interface (UPI), ensuring flexibility. 'Vendor Payments' seamlessly integrates with popular accounting tools like Tally, Tally Prime, and other ERPs for seamless syncing of unpaid invoices and payment statuses. Integration with accounting tools allows for easy export and reconciliation of payment data.
Akash Sinha, CEO and Co-Founder, Cashfree Payments, said, "We are excited to announce the launch of 'Vendor Payments', a solution designed to simplify the vendor payment process for businesses. With this new product, our goal is to provide businesses with a comprehensive platform to manage the purchase-to-pay cycle, and other account payables and tax payments, streamlining processes and improving efficiency. 'Vendor Payments' represents a significant step in revolutionising how businesses manage their accounts payable processes, empowering them with efficiency, accuracy, and control. Cashfree Payments remains committed to innovation and enhancing our offerings to meet the evolving needs of businesses."
'Vendor Payments' offers a 'Maker Checker Flow' feature that ensures secure approval processes by defining access levels for stakeholders, reducing the risk of unauthorised payments. It provides detailed invoice reports that can be generated for internal audit purposes, providing comprehensive information on invoice numbers, dates, payment terms, beneficiaries, and transfer modes.
With over 50% market share among payment processors, Cashfree Payments today leads the way in bulk disbursals in India with its Payouts and is also among the leading online payment aggregators. India's largest lender, SBI invested in Cashfree Payments underscoring the company's role in building a robust payments ecosystem. Cashfree Payments works closely with all leading banks to build the core payments and banking infrastructure that powers the company's products. Cashfree Payments is also integrated with major platforms such as Shopify, Wix, Paypal, Amazon Pay, Paytm, and Google Pay. Apart from India, Cashfree Payments products are used in eight other countries including the USA, Canada, and UAE. Cashfree Payments has also joined the Account Aggregator framework as a TSP, a global techno-legal framework that enables individuals to share their financial data quickly and securely, with their consent, with any regulated financial institution of their choice