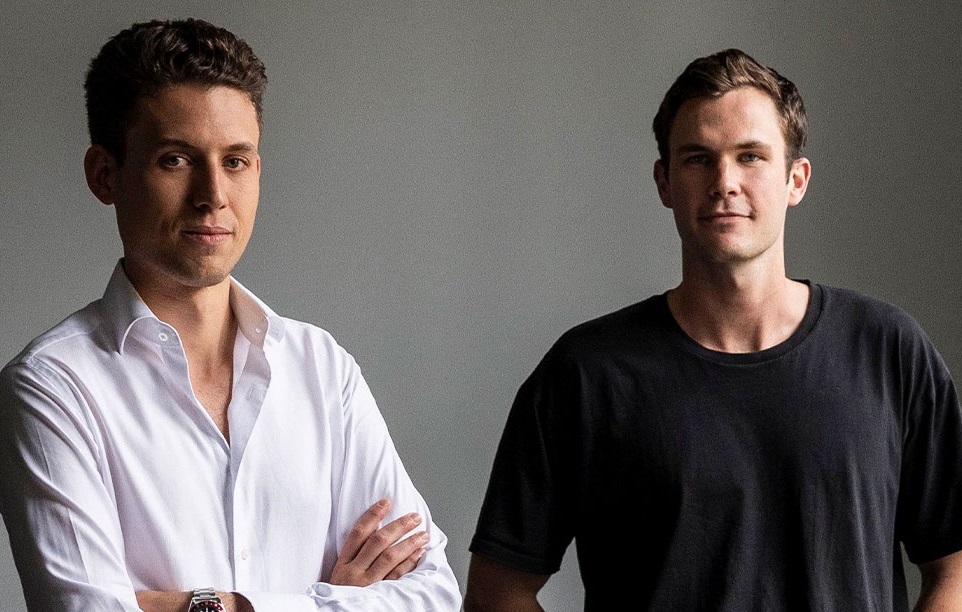 Car finance platform Driva banks $3m in seed funding
Driva, an Australian Fintech platform that matches customers with their best available car finance options, has closed a A$3M seed funding round led by Carthona Capital.
Driva launched at the start of 2020, just before the COVID pandemic hit, and has since helped ~30,000 Australians to find their lowest rate car loan option from a panel of ~30 auto specific lenders.
The marketplace business has built a proprietary database of thousands of lender credit policy and pricing data points, allowing the platform to instantly and accurately match a customer with their lowest rate and eligible vehicle finance options.
Other investors in the round included Stephen Dash – Founder of US consumer loan marketplace, Credible, and Nicolas Scudamore-Smith – Co-Founder of online automotive spare parts business, SparesBox and Co-CEO of Zeder Corporation. They join existing investors Peter and Daniel Gammell.
Driva was co-founded by Scott Montarello, ex-McKinsey, and William Brown, ex-Goldman Sachs, off the back of the experiences they both saw in their previous roles in which they largely covered the financial services sector. One of the founders also had a painful experience of their own in trying to finance a car.
"The $37 billion Australian auto finance industry is currently distinguished by transactions in which the customer is offered just a single lender, often with little rate and fee transparency – a cosy arrangement that works against consumer choice, removes price tension and benefits traditional brokers," said Driva Co-Founder and Co-CEO Scott Montarello.
"Driva's platform allows customers to compare and apply for rates from nearly 30 lenders. Customers are showing a clear preference for the new breed of lenders over the big banks," said Mr Montarello.
"When the choice sits squarely with the customer and options are easy to compare, the lender offering the best outcome will naturally win out."
Driva is only one year in market, but has big growth plans with it's new seed capital.
"Driva is just starting to scratch the surface in changing the way Australians buy and finance their purchases. We've already helped provide finance options for over $600m worth of vehicle loans, but we are only just getting started," said Driva Co-Founder and Co-CEO William Brown.
The funds raised will be used to develop partnerships with a range of businesses who might be looking to add best in-market car finance experiences to their toolkit, without the added compliance overheads or product development costs.
"We have been impressed with the traction Driva has seen to date in a very short amount of time," said Carthona Capital's James Synge.
"The overall trend in the Fintech sector is towards increased transparency, value for money and choice for consumers, and we see Driva as directly addressing these needs in the car financing space which is particularly untouched compared to other financing verticals."
Unlike other car finance providers, Driva allows customers to fully self-serve all the way through the financing journey without the need for a phone call or email. This has allowed Driva to move away from the call-centre model that traditional brokers have relied upon for customer support.
Driva's API capability also powers a white label service in which partner businesses can offer a best in-class finance experience to their customers. They can then share in the finance revenue, which Driva sees as a unique approach to customer acquisition.
"The automotive industry is changing rapidly, and is still dominated by players who haven't changed their practices in decades" said Nick Scudamore-Smith, who co-founded Sparesbox in 2014 and sold it to Repco owner GPC Asia Pacific in 2019.
But according to Driva, these slow moving incumbents are starting to face headwinds from the rapid industry change that is now making their business models less viable.
"We've seen increased regulatory scrutiny and frequently shifting lender policies make it particularly difficult for businesses looking to provide car finance to meet compliance requirements or provide a good customer experience," said Brown.
"In response to this, Driva has made available its pricing technology to a number of partners.
This empowers them to earn finance revenue and provide the customer experience Australian consumers are demanding with one simple integration".