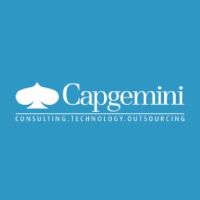 Capgemini launches global fintech initiative
Consulting and technology giant Capgemini has launched a global initiative that will fast-track fintech engagements with its financial services clients around the world.

Capgemini's fintech initiative will bring together its domain and integration expertise to scan, select, and evolve innovation for its clients, through an intense curation and collaboration process.

The project extends beyond the traditional incubator concept to encompass connection, curation, incubation and investment stages, Capgemini said.

It also aims to address one of the biggest challenges in integrating external innovation by bridging gaps in adoption, including tech integration, data management, process changes, and compliance and regulatory requirements.

"Be it generating exceptional customer experience or improving operational efficiencies, fintech innovation is a catalyst to the industry," said Thierry Delaporte, head of Capgemini's global financial services business unit.

"As the pace of innovation with financial services technology accelerates, Capgemini has developed this initiative to connect clients with fintech innovations and foster agility," Delaporte added.

Companies participating in the initiative will experience Capgemini's curation process which examines and chooses the innovations that will help meet market needs being requested by clients.
To read more please click on the link below…
Source: Capgemini launches global fintech initiative – Insurance Business