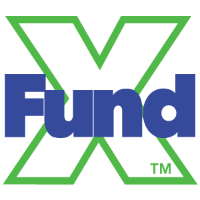 Brokers in 'unique position' to benefit from fintech: CEOs
The heads of an Australian lending business and an industry association believe forward-thinking mortgage brokers are poised to benefit from the growing fintech trend.

Marketplace lender FundX says the symbiotic nature of the broker/fintech relationship will serve both channels well, provided brokers are open-minded about new technology.

FundX founder and CEO David Jackson believes the additional value brokers can offer clients via fintech products and services, combined with the reliance many fintechs have on brokers as an important avenue for growth via referrals, means those who leverage this relationship instead of resisting it may be poised to benefit most from the fintech revolution.

"At its core, finance broking is based on deep personal relationships developed over years of providing trusted and personalised information and advice," Mr Jackson said.

"The business models of many fintechs, on the other hand, rely on rapid and inexpensive scaling of sophisticated tech offerings — except their founders often don't possess the extensive customer base many brokers possess," he said.

"What this means is that savvy brokers could consider forming commercially lucrative partnerships with fintechs in order to access value-adds for their customers, such as real-time indicative loan rate quotes, productivity tools, predictive analytics, neural networks and fast-learning algorithms, to name just a few."

In an increasingly crowded third-party channel market, Mr Jackson believes partnering with fintechs will position brokers as innovative, forward thinking, and best-of-breed, strongly assisting in acquiring and retaining customers through improved customer experience and choice.

"In return, fintechs will benefit from the exposure to the brokers' network of customers — making the two quite a natural fit," he said.
To read more, please click link below…
Source: Brokers in 'unique position' to benefit from fintech: CEOs – TheAdviser.com.au