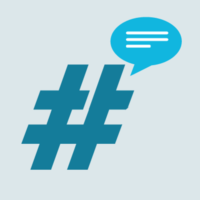 Broker platform hits $2bn milestone
An online portal that connects brokers with borrowers has doubled the value of loans negotiated through the platform in only three months.

HashChing reached its first $1 billion loan milestone within a year of operation. Now, three months later, it has doubled that figure to over $2 billion worth of home loan applications sent to almost 300 mortgage brokers registered on the platform.

"The fact that we've hit this next billion-dollar milestone so quickly is testament to the huge demand for our technology," HashChing chief executive said Mandeep Sodhi said.

"Nearly four thousand customers to date have used HashChing to negotiate home loans with interest rates that are well below the banks' standard advertised variable rates," he said.

"Being able to access mortgage brokers directly is something that previously hasn't been possible, and it's saving our customers tens of thousands of dollars over the life of their home loans," he said.

Atul Narang, HashChing's COO and CIO, said the company is using proprietary technologies and algorithms developed in-house to scale up the business as it attracts more users.

"We have combined the latest in artificial intelligence and machine learning to match Australian home buyers with award-winning mortgage brokers in their area.

Using predictive analytics, HashChing is able to offer enhanced targeting, and no other company is doing that in this space," he said.

Former MFAA CEO Siobhan Hayden, who recently joined HashChing's advisory board, said HashChing was swiftly becoming a powerful player in the $1.5 trillion-dollar Australian mortgage market.
To read more please click on the link below….