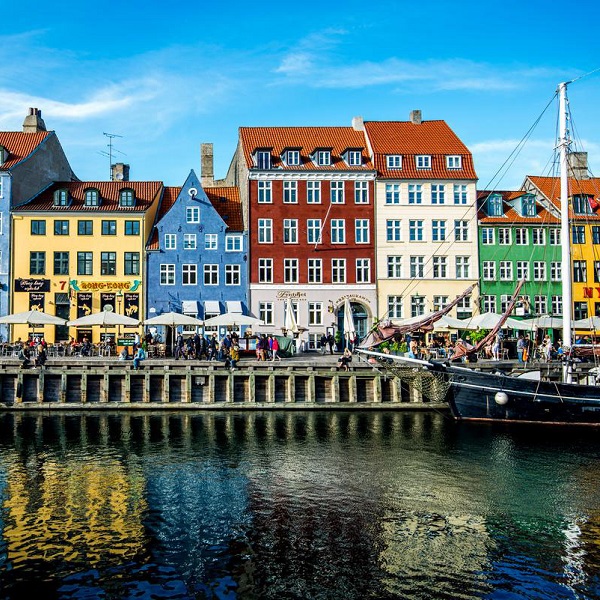 Brite Payments extends Nordic coverage with launch of instant payments and instant payouts in Denmark
Brite Payments today announced that it has expanded its product coverage with the launch of open banking-powered instant payments and payouts in Denmark. With full product coverage in Sweden and Finland, the addition of Denmark further strengthens the second-generation fintech's footprint as it continues its expansion across Europe.
With a population of nearly 6 million, Denmark has a highly-developed financial services sector; online banking penetration in the country reached nearly 95% in 2022, close behind its Nordic neighbours and well ahead of the rest of Europe. Denmark, much like Sweden, also has a well-established electronic personal identification system. These factors contribute to a significant instant bank payments opportunity in the Danish market, although the retail payments landscape today is still largely dominated by cards.
The launch of Brite Instant Payments in Denmark gives merchants and businesses across a wide range of industries and verticals a lower-cost alternative to cards. Brite's open banking-first approach to account-to-account (A2A) payments also enables 24/7/365 instant payments processing while reducing fraud risks. The company's 'Single Sign' capabilities make it possible for consumers to complete payment up to 40% faster, using top-of-mind information and circumventing the need for account creation or registration.
Brite Instant Payouts enable businesses to disburse payments – whether in the form of refunds, payouts or withdrawals – in real time. Reliable and timely payouts are proving to be an increasingly important differentiator for businesses operating across diverse sectors, including digital marketplaces, consumer finance, online trading, travel, tickets, insurance and gig work platforms.
"Denmark is primed for the uptake of instant bank payments, as awareness of the benefits continues to increase amongst merchants," said Lena Hackelöer, Founder and CEO of Brite Payments. "The market is a logical next step in our expansion and we're excited to now offer instant payments and instant payouts to merchants and consumers in Denmark as well as our existing merchant base across Europe."
Brite Payments, which is one of Sweden's fastest growing fintechs, recently announced the Brite Instant Payments Network (IPN) – a proprietary network that bridges the gaps in Europe's fragmented real-time payments landscape and facilitates instant payments and payouts in markets and currencies outside the Eurozone. Brite IPN, in addition to underpinning the company's offering in Denmark with the instant processing of Danish Krone (DKK), also offers merchant FX upon request, helping to lower operational costs for merchants with settlement in the currency of their choice.