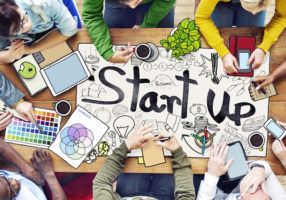 Brexit provides lessons for Australia's FinTech start-ups
[ Extract ]

Lessons for Australia

Australia's FinTech scene, scarcely acknowledged eighteen months ago, has developing rapidly and now commands the attention of policymakers, banking executives and the financial media here alike.

We have a highly advanced financial services sector, one that is acknowledged globally as mature, skilful and well regulated. It contributes around AU$140 billion to GDP each year and employs some 450,000 people. We have the fourth largest pool of investment funds in the world, anchored by the AU$2 trillion-plus in our nation's superannuation funds. That a viable FinTech ecosystem has developed Down Under should therefore come as no surprise.

Australian start-ups span the FinTech spectrum across peer-to-peer lending, payments, digital currency, and financial advice/wealth management ('robo-advice'). The potential of FinTech to reduce complexity, increase efficiencies and improve financial service outcomes has not gone unnoticed by government.

A Treasury white paper released earlier this year outlined the Coalition government's approach to the FinTech sector, noting that "the Government wants to help create an environment for Australia's FinTech sector where it can be internationally competitive, and where it can energise the broader local economy by attracting and keeping talented entrepreneurs in Australia."

Among the ideas floated in the Treasury paper was for the development of a 'regulatory sandbox' to allow FinTech start-ups to test their business models on a select number of customers without needing to meet the normal licensing requirements imposed by the Australian Securities & Investments Commission. ASIC has since released a consultation paper for industry comment on just how such an initiative might work.

This initiative was not an Australian idea. It was first instigated by the UK's financial regulator, the Financial Conduct Authority, and it has since also been adopted by the Monetary Authority of Singapore.
To read more, please click link below…
Source: Brexit provides lessons for Australia's FinTech start-ups – The Australian