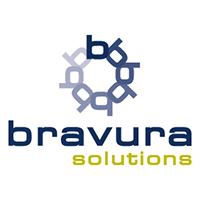 Bravura Solutions: Technology Provider of the Year
Congratulations to Australian FinTech company Bravura Solutions who have won the Technology Provider of the Year at the FStech 2016 awards.
Bravura Solutions Pty Limited is a trusted provider of software solutions for the wealth management, life insurance and transfer agency industries, underpinned by functionality rich technology that enables modernisation, consolidation and simplification.
Now into its 16th year, FStech Awards took place on 17 March at the London Marriott Hotel, Grosvenor Square. Lloyds Banking Group, Misys, VocaLink, Barclays, LV=, SWIFT and Bank of America Merill Lynch were among the winners last time around. At the 2015 FStech Awards, over 450 of the financial services sector's best and brightest were out in force to find out who had won what, let their hair down and enjoy the evening. The event recognises excellence and innovation in the field of information technology within the UK and EMEA financial services sector. Winning entries come from financial services institutions and technology suppliers who are leading the way in such areas as social media, customer service, compliance, mobile, online, systems integration, outsourcing and data governance.