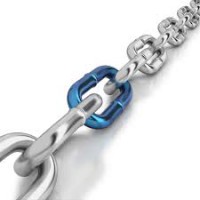 Blockchain more than hype: Nikko AM
Speaking on a panel at the Bloomberg buy-side forum, Nikko Asset Management managing director Sam Hallinan described blockchain as "the new facilitator", one that is set to drastically improve efficiency in the sector.

"It could be deemed hype, but it could also be the biggest change to asset management in years," he said.

Blockchain's capacity to list and reconcile transactions and trades represents a marked shift from traditional methods, which rely on several phonecalls and paperwork, Mr Hallinan said.

"The current method of reconciling trades hasn't changed in 40 years," he added.

According to Mr Hallinan, the change to retail market interaction triggered by robo-advice is significant, and he noted that asset managers "need to do better" in order to access younger, tech-savvy markets.
To read more, click on the link below…