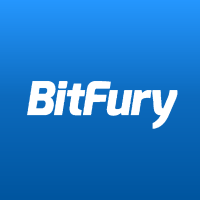 BitFury Group announced $30 million deal with Credit China Fintech
Blockchain infrastructure provider BitFury Group announced on Thursday a deal with Hong Kong-listed fintech company Credit China Fintech Holdings to set up a joint venture that will focus on promoting the technology in China.

As part of the deal, Credit China Fintech will invest $30 million in BitFury shares and the setting up of the joint venture. The joint venture will be used to sell BitFury's bitcoin mining equipment.

BitFury Group provides hardware and software around blockchain technology and this will be its first major venture in China.

Blockchain refers to the technology underlying the crypto-currency bitcoin and works like a huge, decentralized ledger that records every transaction made on the chain. The information is stored on a global network to prevent tampering. Applications for the blockchain include using it to secure information, facilitate bank loans and enable trading in a cheap and efficient way.

Phang Yew Kiat, vice chairman and CEO of Credit China Fintech, told CNBC by email the company was exploring the use of blockchain on some of its fintech platforms, which include peer-to-peer lending and payments services.

"We have a working prototype payment system using blockchain technologies working in our research laboratory," Phang said.

Blockchain has evolved from being a new technology with an abundance of potential to companies, governments and financial institutions looking into a variety of applications for it.
To read more, please click on the link below…
Source: Blockchain news: BitFury group announced 30 million dollar deal with Credit China Fintech