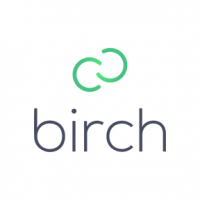 Birch Finance presents at TechCrunch Disrupt 2016 in New York
MEDIA RELEASE: Sydney based fintech startup Birch Finance, has been inundated with traffic off the back of their TechCrunch disrupt launch in New York last week. Alexander Cohen and Alexander Whiteside of Birch Finance were selected from hundreds of startups to pitch at TechCrunch Disrupt in New York, in the startup battlefield on Wednesday the 11th of May.
Last week, Birch Finance, a startup in the current cohort of the H2 Ventures fintech accelerator, competed at TechCrunch's Startup Battlefield. The Battlefield included 22 leading early stage startups pitching to top judges in front of a live audience.
Birch are following in the footsteps of successful companies like Betterment, FitBit, Zenefits,
Trello, Mint and Yammer who have competed in previous years of The Battlefield. Since 2007, TechCrunch disrupt alumni have raised $4.4 billion with 65 acquisitions and two IPO's.
Birch, are currently part of the third cohort of fintech startups in the H2 Accelerator. Their platform helps people easily find the best credit card based on analysis of their spending, preferences, and the ultimate value each card can bring. https://www.birchfinance.com/
"Being a part of H2 and the Sydney tech community has given us amazing resources to help us go from an early beta to full launch in just 4 months" – Alexander Whiteside, Co-founder of Birch.
"We are thrilled to see the two Alex's taking it to the world and putting more power in the hands of credit card users. We knew they were a special pair of founders when we first interviewed them late last year for our accelerator program, so it's exciting that the rest of the world can now see what they are capable of achieving in a couple of months. Being privy to their long term vision I am even more excited for people to see what they have in store." Toby Heap, Founding partner, H2 Ventures
H2 Ventures will be holding its annual fintech expo day in July 2016 as the startups in the current round of the H2 Accelerator graduate from the programme, including Birch. This event will feature the current cohort alongside the rest of the H2 portfolio and other leading Australian fintech startups. Anyone interested in attending should visit www.h2.vc and subscribe to the H2 newsletter.
Applications for the fourth round accelerator, starting in February 2017, will open this July, details of the H2 Accelerator programme are available at www.h2accelerator.com.