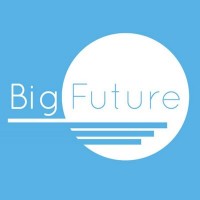 BigFuture and Booster Launch Strategic Partnership
BigFuture Pty Limited and Booster Financial Services Limited are pleased to announce their strategic partnership.   Booster, a New Zealand based financial services company, will implement BigFuture's current technology and work with BigFuture to create the next wave of technology for financial advisors.
Booster will take up to a 20% equity stake in BigFuture, pay an annual development fee and will have exclusive rights to the BigFuture technology in New Zealand.
According to Donald Hellyer, CEO of BigFuture, "Booster is the perfect organisation to partner with BigFuture.  The two companies have a common view on where technology is heading for the financial advice and banking industries.  Booster provides BigFuture long-term financial stability and resources.  Importantly, Booster has an intimate knowledge of the technology needs of financial advisors, allowing us to develop cutting edge applications for the industry"
Allan Yeo, Managing Director of Booster, said "BigFuture brings creative technology and the ability to develop sophisticated financial planning applications.   The future of financial planning will be based on how we develop and adapt technology to enhance advisors direct face-to-face client relationship."
Donald Hellyer, Chris Reay and Michael Clancy founded BigFuture in 2014.  BigFuture's current offering includes the ability to track your total wealth by asset class using automatic balance feeds from financial institutions, stochastic retirement planning tools and financial literacy animations.
Booster is an established New Zealand financial services company.  Founded in 1998, it began by creating an investment platform for independent financial advisers.  Today it provides KiwiSaver, Superannuation and Investments and continues to support and work with a network of independent financial advisers.
Booster is making a mark in the financial world.  Managing Director Allan Yeo says, "At Booster we are on a mission to help New Zealanders get on the financial front-foot.  That means listening to what people want and providing the right tools. BigFuture are experts at making it simple to track and plan your savings.  Working together we will help 100,000 clients and their advisers really get on top of their financial picture."