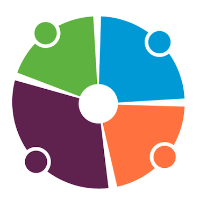 Barry Lambert backs robo-adviser Ignition Wealth
Financial planning pioneer and Australia's 167th richest person Barry Lambert has taken another leap into the future, pairing his chairmanship of cloud-based self-managed super administrator Class with a $1 million stake in digitally led adviser Ignition Wealth.

Class, which Lambert has chaired for eight years, on Tuesday announced a 71 per cent rise in net profit for the year ended June 30 to $5.83 million. Its Class Super product now administers more than 19 per cent of Australia's 576,000 self-managed super funds.

Ignition Wealth, launched in 2008 as a pure robo-adviser called Advice Connect, is also gaining traction since in February 2015 becoming the first digitally led adviser to be granted an Australian Financial Services Licence.

In June it signed a white-labelling deal with Industry Fund Services, an administrator of industry super funds, and Ignition's engine now provides "intra-fund" advice to members of HESTA, Vision Super and Ausfund, on issues such as what investment choice to pick.

Mr Lambert's $1 million gives him a minority stake in Ignition, alongside other minority shareholders such as its chairman, veteran Nomura and Citi investment banker Peter Meurer, and longtime adviser at Shaw Stockbroking, Thomas Powell. The majority is owned by Ignition's two founders, Mark Fordree (chief executive) and Michael Giles (chief technology officer).

Mr Lambert said the same hunch that led to his investment in Class Super had occurred to him a year ago while first looking at Ignition Wealth.

"There's clearly a demand for something – then, self-managed super, now, simple financial advice – which the industry is not delivering in an accessible, affordable way," he said.

"I have long believed that the only thing guaranteed in financial advice is the cost. With the increasing burden of compliance it is essential that the industry reduces the cost of advice so that it can be made available to the majority rather than the few … In the age of drones and driverless cars, automation through technology is the answer."

The 70-year-old, who founded Count Financial in 1980 and built it into Australia's largest network of independent financial planners before selling it to Commonwealth Bank for $373 million in 2011, admitted his interest in technology was more strategic than personal.
To read more, please click on link below…
Source: Barry Lambert backs robo-adviser Ignition Wealth | afr.com