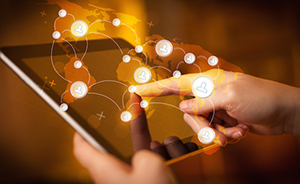 Banks look vulnerable as lucrative loans market gets personal online
Mike Israel is at the forefront of a trend that some reckon could disrupt the very lucrative business of lending money to consumers and businesses.

An information technology worker in his 50s, Israel is one of a growing number of people pocketing a piece of the major banks' healthy profits, by lending their savings directly to borrowers and charging interest.

He's doing it via the internet, on platforms that allow investors to loan their cash to consumers for expenses like a new car, a holiday or a wedding. Borrowing for a wedding is a typical transaction.

Known as peer-to-peer platforms, these websites don't have to pay for sprawling branch networks or hold billions of dollars in capital like banks do, allowing them to offer lower interest rates for personal loans or small business loans.
Source: Banks look vulnerable as lucrative loans market gets personal online