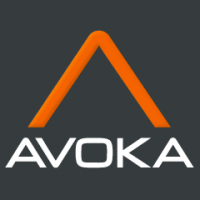 Avoka launches real-time analytics for bank customer acquisition
Avoka, the leader in digital customer acquisition for financial services, today announces Transact Insights, an analytics module designed for agile optimization of digital account opening. Transact Insights is available to institutions running the concurrently announced Avoka Transact 5, the most advanced version of the Avoka Transact platform.
Today, digital account opening abandonment exceeds 85% for many financial institutions and there are limited ways to diagnose problems to improve results. Transact Insights changes this. By analysing points of friction in digital account opening forms, it provides intelligence to retail banks, wealth managers and insurers that enables them to achieve higher customer conversion rates and more successful onboarding over digital channels.
Transact Insights captures customer behaviour to drive detailed transaction analytics, identifying problem areas and allowing rapid changes to onboarding processes, as well as testing to evaluate improvements.
Similar to Google Analytics for account opening and onboarding, Insights measures where customers spend time, make errors, or abandon their sessions. This information gives financial institutions the data they need to accelerate new account opening.
Other new modules included in Transact 5 are:
Transact Maestro: Avoka's next generation design tool, which simplifies the form creation process, and allows the development of sophisticated digital forms with little or no coding
Transact Fluent SDK: Avoka's most advanced software development kit, which makes it faster for teams to develop platform extensions to, includes simplified APIs, and Fluent-based services and development models
Avoka Exchange: a catalogue of pre-built integrations with prominent fintech services
Philip Copeland, Chief Executive Officer at Avoka, said: "We're excited to be launching our most sophisticated digital sales platform ever. Insights in particular adds a significant degree of business agility for our financial services clients, giving them the customer insights they need to understand the causes of abandonment, rapidly make improvements and immediately see results."
"The addition of real-time intelligence for exploring why customers are abandoning the onboarding process, through Insights, has the potential to transform the way financial services institutions take on new customers in the future," he said.
For current Avoka customers, both Cloud and premise based, Transact 5 offers access to the advanced capabilities and greater extensibility while retaining full compatibility with existing Transact forms.
New Avoka customers starting with Transact 5 will experience faster time to market, easier learning, deeper analytics and increased security for their customer-centric digital transformation.
Transact Insights is available today for Avoka customers using the Transact 5 release, which is available as an upgrade now to all Avoka Transact customers worldwide.