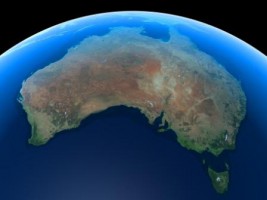 Australia weathers fintech slump
Global investment in fintech companies almost halved last year as "froth" comes out of the burgeoning industry and investors wait to see if they can successfully disrupt incumbents such as banks and insurers, according to a new report.
Fintech investment funding declined to $US24.7 billion ($32.17bn) last year from a bumper $US46.7bn in 2015, driven by fewer merger and acquisitions, and private equity investments, KPMG found.
However, the less mature Australian fintech industry bucked the trend as investment soared to a record high of $626 million last year, up from $185m in 2015 and $461m in 2014. The increase was powered by Champ Private Equity's acquisition of Pepperstone, Stirling Products' purchase of Mx360Group and large funding rounds from payments group Tyro and online small business lender Prospa.
Warren Mead, KPMG's global co-leader of fintech, said the global slump was partly due to heightened geopolitical and macroeconomic uncertainty, plus investors wanting "more proof that innovative solutions can be scaled and commercialised".
In contrast, corporate venture capital arms — those owned by banks and other incumbents — played a bigger role in the market, expanding investment to $US8.5bn from $US4.9bn. Australia's institutions, including National Australia Bank, are increasingly investing in fintech via internal VC arms.
Fintech stands for financial technology and has expanded strongly in the past decade, particularly in the US, UK and parts of Asia, as start ups attack slivers of the profitable financial services market.
However, high profile US players including LendingClub and OnDeck Capital last year spooked investors with funding and governance issues.
The Australian fintech industry has also grown rapidly in the past five years, particularly in small business lending, peer to peer consumer platforms, and payments innovations.
Several major global and local players will gather in Sydney on Monday for the annual AltFi conference, where ANZ Bank chief Shayne Elliott is also speaking.
Ian Pollari, KPMG's global co-leader of Fintech and head of banking for Australia, said despite the global slump in investors, the Australian fintech sector remained "healthy and active" after five years of growth.
He added venture capital interest in the space remained reasonably strong despite a decline in investment.
To read more, please click on the link below…