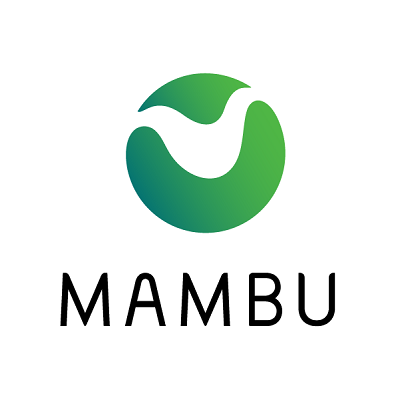 Australia lagging on uptake of 'green finance' solutions, however 60% of consumers want their bank to become more sustainable
While around 60% of Australian and New Zealand consumers want their bank or financial institution to become more sustainable in the future, just 12% knowingly bank with a sustainable bank or make use of sustainable banking products and services, according to a new report from cloud banking platform Mambu.
The Is the grass greener on the sustainable side? report surveyed over 6,000 consumers globally, including more than 500 in Australia and New Zealand, on their attitudes to green finance. It reveals that, while the majority are in favour of greener financial options, with more than one third (34%) of consumers in Australia and New Zealand stating access to green financial services has become more important over the last five years, many have little trust in the industry's sustainability credentials, with more than half (57%) stating they believe that their current financial institution is guilty of 'greenwashing'.
There's also confusion around exactly what green finance means, with over a third (35%) of global consumers not fully understanding the difference between 'green finance' (a product that has been designed to protect the environment or to manage the impacts of finance and investments on the environment) and 'ethical finance' (finance which takes into account not only financial returns but also environmental, social and governance factors) indicating a need for greater education and communication within the industry. Respondents from Australia and New Zealand accounted for the second lowest percentage globally in terms of their understanding of ethical and green finance, with just 25% having heard of either term.
Adoption of green finance is far from mainstream. Just over one quarter (26%) of consumers globally have knowingly made use of a sustainable banking product or service. But, of those that have, the vast majority (84%) were more satisfied with these services than traditional banking products. In Australia and New Zealand, just 12% of consumers surveyed had made use of a sustainable banking product or service, however as with the global respondents, satisfaction was high for those consumers that did (76%).
The survey also shows that consumers want to have greater power in holding banks to account. 58% would like more control over how and where their money is invested, in order to align with their personal values, and 55% would like a say on the types of green financial products and services their financial institution develops in future.
Anna Krotova, Director of Sustainability at Mambu, said: "Our research shows that consumers are increasingly looking for ways to make greener financial decisions, but remain sceptical about how strongly banks are committed to the sustainability agenda. They want to play a more active role in making green finance the future of finance, and there's a huge opportunity for forward-thinking players to get ahead in this transition. Mambu empowers financial institutions to do just that and build sustainable financial products quickly and cost-effectively to meet consumer demands."
Paul Apolony, General Manager Australia and New Zealand at Mambu said: "In Australia, in particular, we are seeing an incremental change in focus towards greener products and services from a number of banks and financial institutions. The new Albanese government's climate policies are also placing a greater focus on this area, so we expect to see changes start to happen more quickly. However, this research shows that more education is needed to help consumers understand what green or ethical finance actually means, and how it can benefit individuals and society as a whole. The fintech industry also has an important role to play in building the credibility of sustainable finance solutions – to help shine a light on this important issue, Mambu is sponsoring a new award at the Australian Fintech Awards 2022, highlighting Sustainable Initiatives in Fintech."
Glen Frost, Founder of the Fintech Awards and Fintech Summit Australia, added: "It's concerning but not surprising to see this research identify that consumers in Australia and New Zealand are lagging behind when it comes to uptake of sustainable banking products. There is a vital role for banks and financial institutions to play when it comes to improving the messaging around 'green banking' and cutting through consumer suspicion, particularly if we want to remain economically competitive on a global scale. That's why Mambu's support of this new award category is so crucial to help move the dial on this issue."
When it comes to the most in-demand green financial products, global consumers cite sustainable credit and debit cards (45%); green savings accounts and bonds (42%); green loans (31%) and green mortgages (31%) among the offerings they'd most like to see.
The findings also demonstrate the green finance opportunity for banks globally, with 49% of consumers saying they would consider switching to a provider with a stronger commitment to sustainability.
To read the full report, please visit https://mambu.com/insights/reports/disruption-diaries-green-banking.