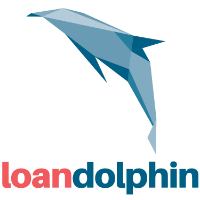 Aussie Start-up helps you beat the Mortgage market
An Australian Fintech Startup may be the next Uber in the mortgage industry.

The mortgage industry is in for a David and Goliath show down, with LoanDolphin stepping in to create a much more competitive market place.

In summary LoanDolphin is a free online auction marketplace where lenders (brokers and banks) fight for customer's business.

Since its launch in December last year the platform has had $20 Million worth of loan auctions posted. The proud co-founder of LoanDolphin shared with us that 100% of the customers who had posted an Auction to refinance have received a quoted rate which was well below their current rate. On average customers had receive 5 bids from different lenders, saving the customer plenty of time and heartache.

"We had one customer who was paying a rate of 5.27% with a well-known bank and after she used our platform to auction and refinance, she managed to secure a rate at 3.94%. She was absolutely thrilled; this is exactly why we created LoanDolphin, to create more competition and take the pain out of shopping around".

According to the Tech Co-Founder Rod Dutra the platform was created with the customer in mind. "We created the platform so that the customers can use it without any complexities. Our initial testing showed that it only takes about 3 to 4 minutes to create an auction".

The platform also features a rating system where customers are able to provide reviews about the lenders, which according to the Co-founders, does not currently exist.

"We are on a mission to make sure that we help as many customers as we possibly can. To help save money and to create more competition after all we are the friend in the sea of sharks"

About LoanDolphin

LoanDolphin is a new Fintech start-up backed by H2 Ventures. The philosophy behind the LoanDolphin concept is creating more competition so that the customers win.
Source: Press Release: Aussie Start-up helps you beat the Mortgage market