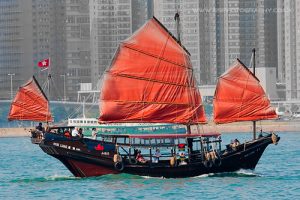 Asian fintech hubs are pushing full steam ahead
Rising fintech hubs across APAC, including Hong Kong and Singapore, have been garnering attention with their efforts to promote the industry and encourage innovation within financial services (FS) more broadly.

This week, these growing hubs demonstrated their continued efforts to establish themselves as innovation leaders.

Hong Kong launched a fintech association. The FinTech Association of Hong Kong (FTAHK), an independent members' association for FS players including fintechs, incumbents, academics, government departments, investors, and accelerators, launchedon Tuesday. It's made up of committees focused on specific areas including blockchain technology, AI, big data, regtech, insurtech, financial literacy, and digital banking, among others. Leaders of each committee will educate FTAHK members on their subjects, provide mentorship, and encourage industry collaboration. Hong Kong's fintech initiatives are numerous, so this is could be an effort to ensure some much-needed cohesion.

Singapore is making legislative adjustments to help banks innovate. The changes, spearheaded by the Monetary Authority of Singapore (MAS), will allow banks to carry out nonfinancial business activities, and buy big stakes in nonfinancial companies, without asking for MAS' permission. Such moves, however, must in some way complement the bank's core business for the exemption to apply. Most of Singapore's financial innovation projects have come from MAS, and this latest move suggests the regulator is vying with the UK's FCA for the position of most innovation-friendly watchdog, an accolade that has helped establish the UK as a top global fintech hub.

These efforts could help APAC hubs reap the benefits of political and regulatory uncertainty in the West. Although the UK and US markets have long held the fintech lead, the former now risks scaring away innovative startups as uncertainty around Brexit's effects on the industry intensify; while US regulators are proving slow to come up with a cohesive framework to make getting licensed and scaling easier for domestic players.
To read more, please click on the link below…
Source: Asian fintech hubs are pushing full steam ahead – Business Insider