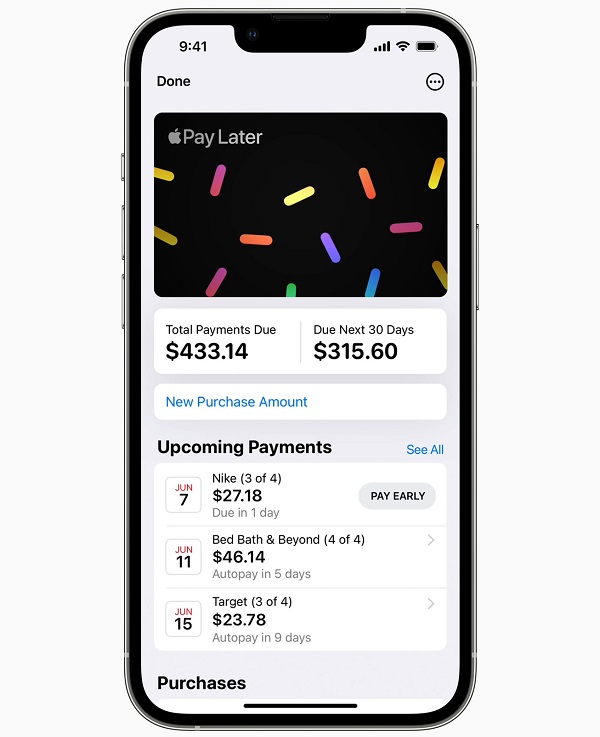 Apple launches new Apple Pay Later function
Apple Pay Later provides users in the US with a seamless and secure way to split the cost of an Apple Pay purchase into four equal payments spread over six weeks, with zero interest and no fees of any kind. Built into Apple Wallet and designed with users' financial health in mind, Apple Pay Later makes it easy to view, track, and repay Apple Pay Later payments within Wallet. Users can apply for Apple Pay Later when they are checking out with Apple Pay, or in Wallet. Apple Pay Later is available everywhere Apple Pay is accepted online or in-app, using the Mastercard network. Additionally, with Apple Pay Order Tracking, users can receive detailed receipts and order tracking information in Wallet for Apple Pay purchases with participating merchants.
Keys and IDs in Wallet get expanded support. Users can use their ID in Wallet for apps requiring identity and age verification. To ensure a private and secure experience, only the necessary information required for the transaction will be provided to the app, and the user can review and consent to share it using Face ID or Touch ID. Additionally, users can securely share their home, hotel, office, and car keys in Wallet through messaging apps, including Messages, Mail, and more.