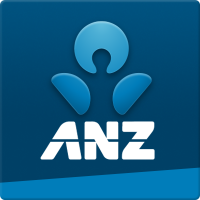 ANZ Bank ups cloud focus with open networks for fintech collaboration
ANZ Banking Group has upped the ante in its adoption of cloud-based services in order to pursue a more flexible technology strategy, with Netflix-developed software to stop outages and the door left open to collaborate more openly with emerging fintech start-ups.

The bank's general manager of consumer digital technology Christian Venter told The Australian Financial Review it has significantly increased its use of cloud platforms – most notably the Amazon Web Services (AWS) Cloud – to host more dynamic content on its websites and mobile apps, and was designing new systems that would allow access for data sharing with external organisations.

The move to open up systems comes amid a Productivity Commission inquiry into whether private sector organisations, including banks, should be compelled to share their data with outside organisations through a system of "open APIs" (application programming interfaces) in order to foster innovation.

It also comes as ANZ enters a new digital era under former Google Australia boss Maile Carnegie, who is in the midst of formulating her plans for the future of digital banking.

Opening up APIs would mean banks allowing potential competitors to plug directly into data sets they hold, such as transaction account activity, in order to develop new products and services.

Sharing approach

In their submissions to the inquiry, banks, including ANZ, said that sharing should happen organically through market-driven initiatives, rather than being mandated by regulations. However, Westpac was more positive about the idea, saying data sharing could provide "immense value" to society.

"If you look at the UK market they are mandating open banking APIs, I think it is only a matter of time before something like that comes to Australia, so we are certainly preparing for that behind the scenes," Mr Venter said.

"We are building a very open API platform with developer portals that are built in a way that could potentially be exposed to third parties at any point in time … we are preparing for that and are keeping an open watch."

In recent years ANZ has laboured under a perception that it is a tech laggard in comparison to its big four rivals, most notably Commonwealth Bank of Australia, which impressed market analysts by delivering a big money overhaul of its core banking systems.

ANZ has always maintained its systems had not needed the major heart surgery approach, and that its approach of targeting specific areas for upgrades, based on customer demand and the need for speedier performance would prove correct.
To read more, please click on the link below…
Source: ANZ Bank ups cloud focus with open networks for fintech collaboration | afr.com