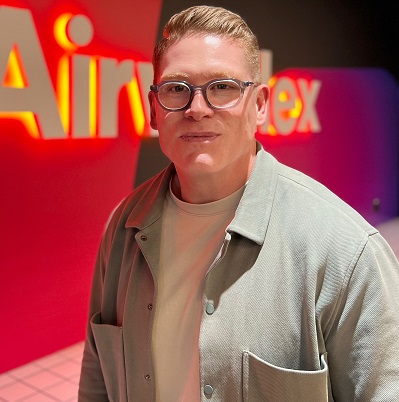 Airwallex appoints Australia and New Zealand General Manager
Australian-born payments company Airwallex has appointed Luke Latham (pictured) as General Manager for its Australia and New Zealand business.
Latham joins Airwallex following senior roles with Amazon, Amazon Web Services, Groupon and most recently as Chief Operating Officer for MILKRUN.
Airwallex CEO and Co-founder Jack Zhang said Latham's deep experience in businesses disrupting traditional industries made him the right choice for Airwallex's expansion in the region.
"We did an extensive global search to find the right person to lead our business locally because Australia is where we started and it is a special place for Airwallex," Zhang said.
"Luke is the right person to help Airwallex expand and build on the more than 15,000 Australian and New Zealand business customers we work with.
"Luke will be a key part of our future success as we grow our network that now spans across North America, Asia-Pacific, Europe and the Middle-East."
Airwallex in Australia and New Zealand has grown its customer base from 6,000+ to more than 15,000 in the last year, adding a range of customers recently including Kogan, Camilla, EUC, HiSmile, BFT, RATIONALE and Ecosa. They join other Australian and New Zealand Airwallex customers including Qantas, Culture Kings, Stake, Mr Yum and Assembly Label.
Airwallex started in Melbourne in 2015 and now employs around 200 staff in Australia and 1,400 globally, with plans to grow its workforce by more than 400 through the remainder of the year. The business was valued at US$5.5 billion at its October 2022 Series E fundraising.
Latham said the banking and financial system was ripe for disruption as one the last areas of corporate Australia and New Zealand that hadn't been turned on its head by technology.
"Uncertain economic environments are catalysts for disruption and I think Airwallex is in the right place with the right technology and right infrastructure to be at the forefront of that change," Latham said.
"There's huge opportunity to remove the pain points and high costs you get from traditional banking and financial services.
"Airwallex has seen phenomenal growth because businesses see the appeal of an alternative to the traditional banks across their needs in payments, treasury, expense management and embedded finance.
"I'm excited to lead a team in Australia and New Zealand made up of some of the smartest and most ambitious disruptors in the region."