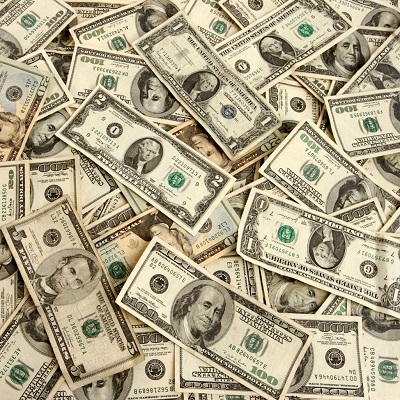 ADQ-backed fintech Salmon raises $20 million debt facility
Consumer fintech Salmon has announced it has secured a USD 20 million debt facility from U.S. emerging-markets specialist investment firm Argentem Creek Partners, enabling Salmon to further scale its lending operations across the Philippines. Building on significant investor interest in the debt placement, Salmon will expand its loan book, leveraging its existing point-of-sale and cash loan lending, and will launch new disruptive products in the second half of 2023.
The debt transaction, which was completed despite the volatile market environment, sets a new benchmark as the largest ever debt financing for a Series A tech company in the Philippines. The deal positions Salmon, which was founded less than a year ago in July 2022, as one of the fastest growing fintechs in Southeast Asia. Salmon was set up by a group of fintech and financial services industry veterans led by Pavel Fedorov, George Chesakov and Raffy Montemayor, who brought together a team with a track record of delivering fast and profitable growth. In year one, the fintech has expanded rapidly, launching its first credit product only four months after inception and delivering new product launches every three months since then.
Salmon Co-Founder Raffy Montemayor commented, "We are tremendously humbled by the strong investor interest, as well as Argentem Creek's support for Salmon's vision to create the best credit-led fintech in Southeast Asia and for making financial services more accessible to all. We especially want to highlight Argentem Creek's focus on building a win-win partnership with Salmon and believe that there will be many options for extending our work together, as Salmon maintains its rapid pace of development in Southeast Asia. We see this milestone as a testament to Salmon's potential, as well as the market's trust in our vision and business model. This transaction also conveys a message of hope to many young and aspiring Filipinos, highlighting to them the incredible opportunities that the global investment community sees in the Philippines today. Financial inclusion will be an important driver of sustainable economic growth in the Philippines, and Salmon is committed to continuing to play a key role in this transformation."
Argentem Creek Partners President and Co-CIO Maarten Terlouw said, "Argentem Creek Partners is delighted to deliver an important component of Salmon's capital structure. We are a long-term value-oriented investor and are excited to support Salmon in its ambitious drive to expand financial inclusion across the region, as well as to provide best-in-class customer service and make lending more accessible to consumers in the region.
"We look forward to working together with Salmon's world class investors including Abu Dhabi's sovereign wealth fund ADQ, one of Europe's top venture investors and a group of prominent local investors, as well as Salmon's top notch management team, to deliver long-term value in the Philippines."
Argentem Creek Partners' Founder and CEO Daniel Chapman commented, "Consumer lending is one of the fastest growing segments in Southeast Asia. We are convinced that the new generation of credit-focused fintechs like Salmon have a tremendous opportunity and that Argentem Creek could play an important role in driving forward financial inclusion in these exciting markets."