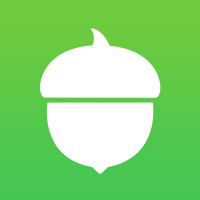 Acorns app hits 100,000 users
In a sign more Australians are looking to invest in their financial futures, over 100,000 users have signed up for micro-investing app Acorns since its launch in Australia in February.

Hitting that milestone not only proved the app's rapid rise in popularity, but it showed a trend among Australians "to look beyond the big four banks for investment and savings opportunities", Acorns said yesterday.

Acorns Australia managing director George Lucas said the app's success was driven by young Australians who had discovered the benefit of making modest but regular investments, displaying an appetite for fintech innovation that quickly exceeded the growth rate of that experienced comparatively by users in the United States.

"We've been surprised and encouraged by the app's rapid adoption, particularly in light of political uncertainty both domestically and aboard," Lucas said.

Speaking to financialobserver about the app's popularity, he said Acorns had obviously resonated with the millennial generation.

"There have been a lot of good reasons [for people to sign up for the app] – they love the user experience and also people have been making money," he said.

Based on the start-up's latest data reporting, over 95 per cent of the user base had experienced a positive return on their investment, as well as personal financial gains, before the monthly maintenance fee.

"The strength of sign-ups shows that there is a high demand for saving and investment assistance, and [is] a clear sign that the market needs and wants this type of technology offering," Lucas said.

This was showcased by the fact 80 per cent of the app's users have the automatic round-up option activated, allowing them to invest their loose change.

But despite its popularity among younger Australians – 50 per cent of downloads have been generated by investors aged 25 to 34 and 90 per cent of customers are under the age of 54 – Acorns would always try to attract all demographics, Lucas said.
To read more, please click on the link below…
Source: Acorns app hits 100,000 users – FinancialObserver.com.au