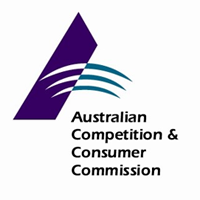 ACCC wants effects test to protect fintech start-ups from banks
Competition tsar Rod Sims says the effects test introduced to competition law must be strong enough to protect emerging fintech start-ups from anti-competitive behaviour from the big four banks.

Mr Sims told The Australian Financial Review that Section 46 provisions, which give the Australian Competition and Consumer Commission powers to pursue action against individual companies acting unfairly to cruel competition, was much more relevant to financial services players than those in other sectors.

His comments come after the rules were slammed by Coles managing director John Durkan, who said the new rules could have prevented the supermarket from investing in a tomato-growing business in South Australia. Mr Sims said he was not suggesting banks were acting unfairly to stop new market entrants, but he said there was the potential for problems.

"I have always been a little bit surprised that the Section 46 debate is being run in terms of supermarkets, because this is really about large players excluding their smaller rivals, which are coming in with new technology," Mr Sims said.

"We have already taken lots of action in relation to supermarkets, so I think both we and Coles and Woolworths are looking to move on. Section 46 is a pro-innovation and pro-productivity matter, and tech start-ups need to be able to access parts of the banks' value chain in order to do business.

"Using a hypothetical example, Mr Sims said the ACCC would need to be sure that a bank wasn't investing in start-ups and then using its market powers to scare off suppliers and partners of other competing start-ups.

He said he supported moves by big banks to set up start-up operations, such as Westpac's Reinventure, and said it showed the banks could look to compete with emerging players fairly.

"Banks and other big companies in the financial sectors have various parts in various value chains. New tech start-ups need to infiltrate those value chains in order to find its place to do business, and must not be stopped by exclusionary practices," Mr Sims said.

The Australian Bankers' Association declined to comment on the matter.
Source: ACCC wants effects test to protect fintech start-ups from banks | afr.com