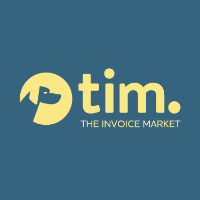 The Invoice Market (or tim, as it's fondly referred to) is the next generation, peer-to-peer invoice financier.
With access to both institutional and private funds, tim's always ready to help. In a fairer, more flexible and far more affordable manner than ever before.
tim's whole purpose is to support the future of Australian businesses by bringing businesses like yours tomorrow's cash flow today.
They understand just how confusing invoice financing fees can be, so they've made sure tim is 100% fee free. That's right, tim doesn't have any of the nasty, convoluted fees their competitors are so good at hiding in the fine print.
With tim there's just one simple, fair, discount rate on any invoice you choose to cash-flow. No lock-ins, no property security, no nonsense.
Get up to 80% of your invoice as cash now, with the remainder (minus their pre-agreed discount rate) paid to you when your customer pays.
Simple. Flexible. Fair.
Exactly how they think business should be.