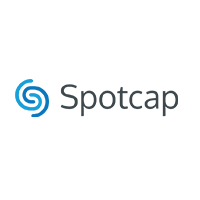 Spotcap is an online credit platform that provides fast and flexible financing for small businesses. Spotcap uses an innovative credit scoring technology that directly evaluates real-life business data to provide fast and flexible financing.
Spotcap is headquartered in Berlin, with local offices in Madrid, Amsterdam and Sydney.
Their mission is to provide business owners with a fast and easy way to fund their projects. Spotcap provides clients with an access to cash within minutes and fully online. Spotcap addresses the financing need of small businesses. These businesses often struggle to get financing because of their size or lack of credit history. Spotcap provides fast and flexible credit lines from €500 – €150,000.