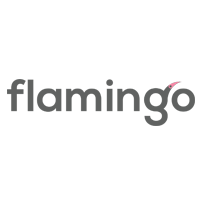 Flamingo is an Enterprise SaaS company providing an AI powered Conversational Commerce platform, 'Journey Assist', that helps companies increase their online sales conversion rates and reduce customer service costs. Flamingo's Cognitive Virtual Customer Assistant, 'ROSIE', seamlessly combines chat and machine learning to automatically guide customers through their online sales or service journey and improve their customer experience. This is called Intelligent Conversation Automation.
Flamingo was founded with customers in mind, knowing that buying complex products online is enormously difficult. So we set out to solve that problem first.
Our team has deep expertise in Customer Experience (CX) and Human Centred Design and used this together with machine learning to solve customer's problems. We are not a Data Science company trying to solve data science problems.
We're all about guided conversations – we do more than chat
Who is 'ROSIE'?
ROSIE is Flamingo's Cognitive Virtual Customer Assistant developed using our unique machine learning and natural language processing capabilities to rapidly learn about customer conversations and to help to automatically serve customers.
ROSIE learns from every customer interaction building upon her intelligence over time and speeding up her 'speed to competency'. ROSIE's learning can also be increased by pre-training her with web logs, chat logs, interaction data, FAQs & other data.
ROSIE is fast to implement because she has constrained, context rich conversations with customers. This means she does not need big data or big, costly implementation.
Once ROSIE learns, she can then have automated conversations with customers and can also optimise customers' journeys to achieve the best outcome for both customers and business. This means faster, more personalised and convenient interactions for your customers leading to better customer experience, increased online sales and reduced customer service costs.