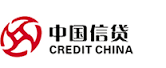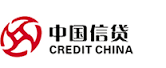 With its operations established in 2003, Credit China Holdings Limited is currently a leading integrated short-term financing services provider in Eastern China with a particular focus in Shanghai, Jiangsu and Zhejiang. As a leading integrated short-term financing service provider, they provide one-stop shop financing solutions for their customers, mainly SMEs and individuals, who turn to […]
SHARE
COMMENTS
With its operations established in 2003, Credit China Holdings Limited is currently a leading integrated short-term financing services provider in Eastern China with a particular focus in Shanghai, Jiangsu and Zhejiang. As a leading integrated short-term financing service provider, they provide one-stop shop financing solutions for their customers, mainly SMEs and individuals, who turn to them for the convenience and flexibility of their service, helping them to meet their short-term liquidity needs. Their customers need to provide collaterals for the loans, and a majority of them use real estate collaterals.
Currently they are engaged in four areas of financing services: 1) Real Estate Pawn Loan; 2) Entrusted Loan; 3) Financial Consultancy and 4) Other Collateral-Backed Short-term Loan. In the past three decades since the reform and opening-up of China, its strong economic growth has created a fast growing private enterprise sector whose appetite for funding has also been growing rapidly. However, changes in policies and the market along with the lengthy and complicated loan approval process with banks have left a vacuum that short-term financing service providers, such as Credit China, are filling.
There is a strong synergetic business focus of their business, ensuring them to maintain an edge over their peers. They are actively expanding their multi-business platform, with preparations ready for them to enter the Hong Kong financing market.