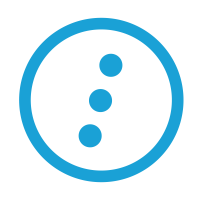 $500m Silicon Valley crowdfunding start-up Tilt heads to Australia
US crowdfunding start-up Tilt will set up shop in Sydney, letting Aussies chip in to pay for group activities.

Tilt, a Silicon Valley social money exchange start-up valued at more than $500 million, will expand to Australia, enabling individuals to chip in to pay for group activities.

The company, which has raised $US67 million ($87 million) in funding from renowned venture capital firms including Andreessen Horowitz, SV Angel and investor Sean Parker, will set up shop in Sydney, with the office being viewed as a potential headquarters for Asia Pacific expansion.

The Tilt app has proved popular overseas, since the company was founded in 2012, as it promises to take the headache out of organising a whip-around for group activities, meaning you can pay and record your share for anything from a BBQ dinner to an overseas trip.

It also allows individuals and groups to seek others to contribute to raise funds for activities.

The money sharing start-up is a product of well-known US accelerator Y-Combinator and is particularly popular on American and UK university campuses. The company says that worldwide a "tilt" is made every 15 seconds.

The head of international at Tilt, Tim Ryan, said the start-up had planned to move into the Australian market for some time and was confident local demand would be high.

"We've really wanted to be here from day one and it was just a case of sequencing. In my opinion every day we weren't in Australia was us moving too slowly," he said.

Soft launch

Despite only officially launching in Australia on Tuesday, the app already has a growing user base in Australia.
Source: $500m Silicon Valley crowdfunding start-up Tilt heads to Australia | afr.com