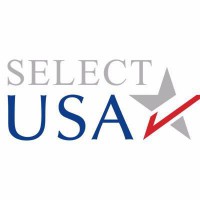 2016 SelectUSA Investment Summit

2016 SelectUSA Investment Summit
Taking place 19-21 June 2016 in Washington DC, The SelectUSA Summit is for investors of all sizes – including established multinationals, small or medium-sized enterprises, and high-growth start-ups.
The United States is incredibly diverse, and the Summit brings that diversity together into one building: any company can find the people, the resources, and the market it needs to be successful.
The Summit will showcase investment opportunities from every corner of the United States, while high-profile business and government leaders share insight on the latest business trends.
Participants will find the practical tools, information and connections they need to move investments forward.
This link provides more information on the summit: http://selectusa.commerce.gov/2016-summit.html
By all accounts, the 2015 SelectUSA Investment Summit hosted by President Barack Obama was incredibly productive for participants.
Attendees used the online matchmaking system to coordinate more than 1,700 business meetings and heard from 97 top executives and senior federal and state officials in plenary and breakout sessions featuring six Cabinet Secretaries and three Governors.
The 2016 Summit promises to build on this experience to make doing business even easier for you. To see the highlights of the 2015 summit, watch this video: https://youtu.be/HqR1-gwSXfs