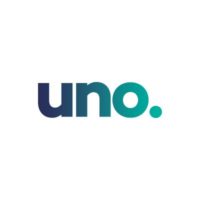 About:
Uno are changing the way Australians get a home loan by giving you the power. Now you can access the tools the brokers use to find a home loan that best suits your needs. Compare across major lenders, get advice from their team of experts and apply online.
What they do:
uno gives you access to the tools brokers have used for years, to find the right home loan that matches your specific needs.
The entire loan application process can be done from a desktop and mobile phone, and is supported by a team of experts that can help with real-time advice, from 8am – 10pm on weekdays and to 8pm on weekends.
Their Philosophy:
uno strive to be a champion of the people. At the core of what they want to do is to give people the power to put themselves and their best interests first. They believe that people, when given equal access to tools and information that brokers use, will make better decisions. Because after all, uno what's best for you. As such they decided to call their company uno.
uno believe in providing advice and support with no hidden agenda. Their team of experts are not paid a sales commission. They are incentivised on customer satisfaction, so you can feel confident that you are getting the advice that is right for you. The commission uno receive, as a business from lenders, is reinvested into the technology, platform, content as well as their people so that they can offer customers, not only a better deal but great advice too.
And they're not stopping there. They've developed direct relationships with their lenders, to provide them with information and insights so they can continue to improve their products and processes which ultimately benefits you.
Their head office is based in the heart of Surry Hills, in Sydney, and they help customers from all over Australia.