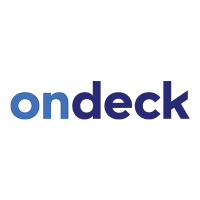 OnDeck aims to solve a major issue facing Australian small businesses: the ability to access finance quickly and easily, so business owners can spend their time growing their business instead of seeking finance.
Their streamlined application process allows the business owner to apply online in minutes, and enables them to evaluate, approve and fund small business loans in as fast as 1 business day. The OnDeck Score®, their proprietary small business credit scoring system, evaluates hundreds of data points to deliver a credit decision rapidly and accurately. Through sophisticated data analysis OnDeck look at the health of a business, not just the owner's personal credit scores.
Over the past 8 years, OnDeck has delivered over $4 billion to small businesses in the USA and Canada.
OnDeck was named one of the Inc. 500 fastest growing companies in the USA and is listed on the NYSE.
OnDeck Australia is partnering with MYOB, trusted by more than 1.2 million businesses.