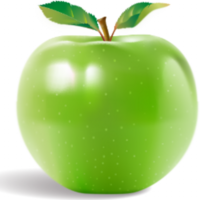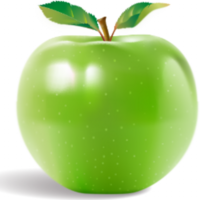 Sophisticated credit risk technology, software solutions and services to mortgage markets.
SHARE
COMMENTS
Company bio for Morgij Analytics
Residential mortgage lending is one of the largest domestic financial asset classes. Australian housing finance is now over A$1.54 trillion, which is approximately the size of Australia's GDP and approximately equal to the market capitalisation of the Australian stock market.
A group of industry experts founded Mòrgij Analytics in 2009, after identifying the need for risk analytics to enhance transparency, liquidity and resilience in secured funding markets. In response to the need of global regulators and the market for better risk management systems, Mòrgij Analytics created the Risk Quantification Methodology ("RQM").
The development of the RQM led to the creation and 2012 launch of our MARQ platform for analysis of residential and commercial mortgages. MARQ is software-as-a-service ("SaaS") and empowers users to independently assess credit risk and determine the relative and absolute value of mortgage exposures. MARQ provides the following core outcomes on mortgage loans:
Relative Risk scores
Expected loss measures
Risk-adjusted valuations on mortgage pools
Stress testing
MARQ is web based and offers a robust, easy to use, cost effective and adaptable solution, for users to undertake mortgage data and risk analysis.
The MARQ platform is currently available to all Australian ADIs to assist them meet Management, Board, Regulatory expectations including compliance with APRA's CPS 220 (Risk Management) and APG 223 (Residential Mortgage Lending).
MARQ also provides risk analysis of Australian public RMBS as data is made available. Due to the RBA's requirements that loan level data is to be provided on all public RMBS from July 2015, as the loan data is loaded into MARQ, analysis of all those RMBS will be available to MARQ users.
Mòrgij Analytics continues to innovate to meet future markets needs and is currently developing mortgage products to take advantage of new and 'disruptive' financial technologies.
Founder Bio
Graham Andersen
Founder / Executive Director
Graham has thirty years of local and international experience in capital markets, financial product development and building structured finance and financial services businesses.
Graham applied this extensive experience to build Mòrgij that over the past few years developed an industry leading web-based analytic solution that aims to become a significant part of the mortgage loan funding and risk assessment infrastructure.
Graham was one of the pioneers in building the private infrastructure finance and mortgage securitisation markets in Australia and held senior positions with investment banks Allco Finance, Bear Stearns, Barclays Capital in London, BZW Australia and Macquarie Bank.