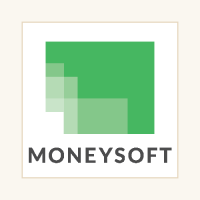 Improve the accuracy of your advice
Moneysoft provides you with precise, accurate and timely information on your clients' financial situation. With quality information such as this, you can feel more confident that the advice you provide to each client is the most suitable and appropriate for their particular situation.
Increase client engagement and be ahead of regulatory change
Moneysoft makes it easier for your clients to see the tangible outcomes of any financial plan that you put in place, such as a wealth creation strategy or salary sacrifice strategy. Also, by being able to access Moneysoft in-between appointments your clients will remain engaged with their money and any strategies you have recommended to them.
Identify more advice opportunities
You can use Moneysoft to identify ongoing and proactive advice opportunities, rather than waiting for the client to contact you first. As a result, you will be able to extend your services beyond the financial plan itself and offer a greater array of advice, such as savings strategies, goal monitoring, ongoing wealth creation and more.
Improve profitability
Moneysoft does the hard work of gathering and consolidating your clients' financial information with the click of a button. What's more, the information is the latest, most up-to-date information available. This means that clients who only require budgeting advice can now be dealt with far more efficiently and affordably.