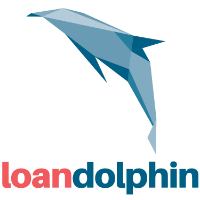 LoanDolphin is a free auction platform where banks and brokers bid for your Home Loan.
At LoanDolphin they think the home loan industry has got it all wrong making shopping for a home loan hard work. LoanDolphin believe it's time to challenge that approach and change the way the industry works by putting their customers in the driver's seat once and for all.
Over the years not much has changed with how you look for a better home loan rate. If you're shopping around for a better rate for your mortgage, you have 3 options:
Visit a number of banks and compare
Go to multiple brokers
Browse several comparison websites
Wouldn't it be perfect if we could have them all fighting to get your business instead?
With you in mind they've created a free auction platform where banks and brokers fight for your loan and compete to give you the best deal.
LoanDolphin also prides itself on giving back to the community. Every deal offers a cashback reward! You can either help the community by donating it to a charity pool or just enjoy the extra spending money.
If you want to be part of the change and get a great deal on a home loan, sign up today!