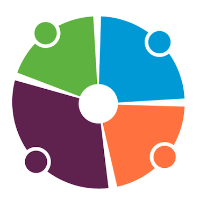 A SMARTER WAY TO GET INVESTMENT ADVICE
Ignition Wealth is Australia's leading provider of online investment advice.
Most of us can't afford our own financial adviser.  But at Ignition Wealth, they help you achieve your goals by offering affordable, online financial advice plus the option to speak to an adviser if you need to.
You'll always remain in control, with full transparency of every recommendation we make. Best of all, your investments are always in your name, so you can take them with you at any time. See How It Works for more.
Independent
Ignition Wealth is fully independent. They are not owned or aligned with any large financial institutions, and they receive no commissions or rebates from any financial institutions for products that they offer. So, what does being independent mean for their customers?
It means they have their best interests in mind. By eliminating conflicts of interest, Ignition Wealth is able to provide their customers with unbiased financial advice. They've researched and built the model investment portfolios so you don't have to. Their portfolios have been carefully constructed by their Investment Board with additional advice from Lonsec, a leading and well-established research house.
Secure
All your investments are kept in your name and are held with well known and trusted financial institutions, with their partners including Macquarie Bank and OpenMarkets.  Ignition Wealth never touches your money, because they want you to always be fully in control of your funds. And because you're in control, you're able to withdraw your money at any given time – with no exit fees.
Smart
Ignition Wealth has a fantastic range of financial tools that help you take control of your financial life. Built seamlessly into their website, these tools are easy-to use and provide a vital source of information.
One of Ignition Wealth's most invaluable features comes from their 24/7 monitoring and management of your funds. They provide daily portfolio monitoring and rebalancing recommendations to ensure that your investment stays on track. Most importantly, this means you don't have to be constantly checking your investment. You can sit back, relax and let their super-smart technology do all the work.