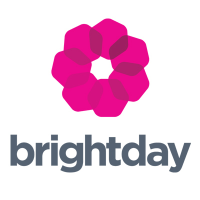 We're all investors, because we all have superannuation – but we don't all have the information and tools to grow our wealth. So brightday was created as an easy way to invest that's accessible to everyone.
brightday is a knowledge hub and an investment platform that makes it simple and easier to invest, with the knowledge and tools to make better investment decisions.
They've created a range of super account options to suit any investment style, phase and level of experience.
Whether you're seeking the best returns but with less of your own involvement, or you're a sophisticated investor but looking for more control and less fees, brightday has you covered.
Combined with an extensive knowledge base tailored to your investment style and goals, with tools to help you stay on top of your investments, brightday is everything you need as an investor.
Ultimately, brightday gives you the choice, control, tools and knowledge to grow your mind, and grow your wealth. It's your super – the choices you make now can let you take back your future.