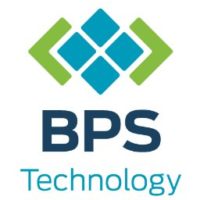 BPS Technology was born out of a 25 year history of producing software for the trade exchange industry. With a vision to create a global brand, the inception of BPS Technology was in January 2014 as a global leader in trade exchange software management systems, mobile payment platforms and owner of the world's largest trade exchange Bartercard.
BPS is made up of three divisions: Bartercard, TESS – Trade Exchange Software Services and the bucqi Platform. BPS is positioned to be the global software provider to Trade Exchanges as well as a leading global payments and loyalty business.
BPS is represented through 75 offices across 8 countries.
Each division is complimentary to the other and their key purpose is to drive customers to merchants, through proven management systems and advanced technology on mobile and online transactional platforms. BPS earns fees on each and every transaction conducted on all platforms.
BPS has an outstanding management team and Board of Directors with a deep history in trade exchanges and payment systems that has led to the development of TESS and the identification and refinement of the bucqi technology acquired in 2014.
The Founders of BPS, Trevor Dietz, Brian Hall and Tony Wiese, bring with them comprehensive knowledge and experience in business, finance and technology that spans over 80 years combined and is supported by an equally qualified senior management and technical team.
ASX listed Fintech company that attracts consumers to merchants through it's multiple platforms and digital currencies. One of the key subsidiaries of BPS Technology is Bartercard, the world's largest marketplace where small to medium businesses (SMB's) connect and trade their goods and services. Bartercard operates in 8 countries with 30 000 businesses trading more than $600 million per annum over its trade exchange platform.