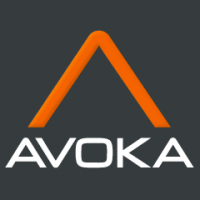 Financial institutions and government agencies are spending billions of dollars on their strategic digital transformation. Until now, they have been forced to build tailor-made applications to put key functions online – functions such as account opening, loan and credit card applications or applying for a government license or service. These projects are high risk, take many months or years to deliver, exceeds budget estimates, and are inflexible in changing markets.
Avoka solves that problem. They have built a cloud based platform, Avoka Transact, that enables the business (not IT) to not only build these applications, but slash the time and costs. And once built, businesses can change them easily and quickly.
Avoka Transact is a digital business platform used to accelerate customer acquisition and increase business agility in financial services, government, education, field service and other industries.
By focusing on the customer-centric portion of digital transformation, Avoka achieves speed-to-market for digital and mobile customer acquisition. Using our "design once, deploy anywhere" platform, business units create their omni-channel initiatives and control outcomes without long development cycles.
Founded in 2002 in Sydney, Avoka has won numerous industry awards for its innovative customer experience solutions. Avoka has digitized over 100 million transactions spanning more than 16,000 sales and service projects. Avoka is based in Denver, USA; London, England and Sydney, Australia.