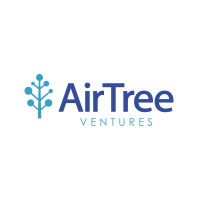 AirTree Ventures are an early and growth stage venture firm backing world-class Australian entrepreneurs. We help you realise your vision of building one of the iconic companies of tomorrow.
AirTree Ventures delivers for their founders: they are the only Australian venture firm with a globally top decile track record. Their founders are everything to them. You are the foundation of what they do. Their whole operation revolves around you. They would not exist without you. Their team has rolled up its sleeves and helped dozens of entrepreneurs achieve great outcomes over two decades.
AirTree Ventures are entrepreneurs themselves and have started companies whilst running big businesses across the globe. Their experience and hands on approach sets them apart as you decide who to partner with to help grow your business. They are not just bobbing heads or cheerleaders. As a great founder you will always decide the path you know your sector more intimately than they do. But they think it can be healthy to have a spirited, fact-based conversation first.
In the past, they have had success investing in marketplaces, global SaaS businesses, next generation finance, digital commerce and media and marketing platforms. Ultimately, they invest in disruptive businesses in any sector looking to reshape traditional industries – and they support you to achieve your vision.
AirTree Ventures love to write the first cheque for a promising young company.